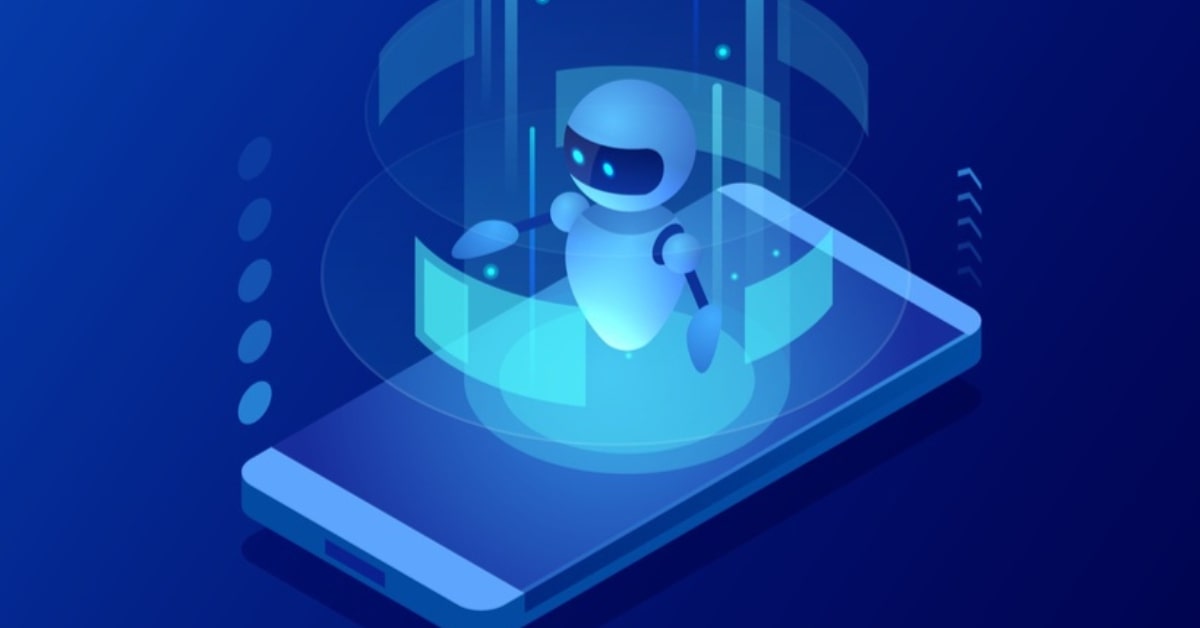 Hey fellow readers,
Are you looking for the best artificial intelligence app ideas for Android?
Then you have come to the right place!
If the same question had been asked a decade ago, we would have thought you were some crazy person. But now that we live in the era of artificial and virtual reality, from commanding Alexa to bring edibles to using AI-based filters in social media apps like Instagram or Snapchat to the ruling VR-based games, it is no wonder that AI is an undetachable part of modern-day living.
According to a Statista report, the global market revenue from the AI software market from 2018 to 2025 is expected to reach around 126 billion U.S. dollars.
It is just one impressive aspect of investing in AI-based applications. The days are close when AI will be the sole foundation of any business.
Furthermore, AI-backed solutions are used for both mobile-based (Android and iOS) and web-based applications. In fact, the number of AI-powered mobile applications has grown by 1033 percent since 2020, according to the Business of Apps report.
Considering all the aforementioned stats, it is a no-brainer that AI is booming.
Having said that, let's dive into the world of the best AI-supported Android app ideas for your start-up.
Best AI-based Android App Development Ideas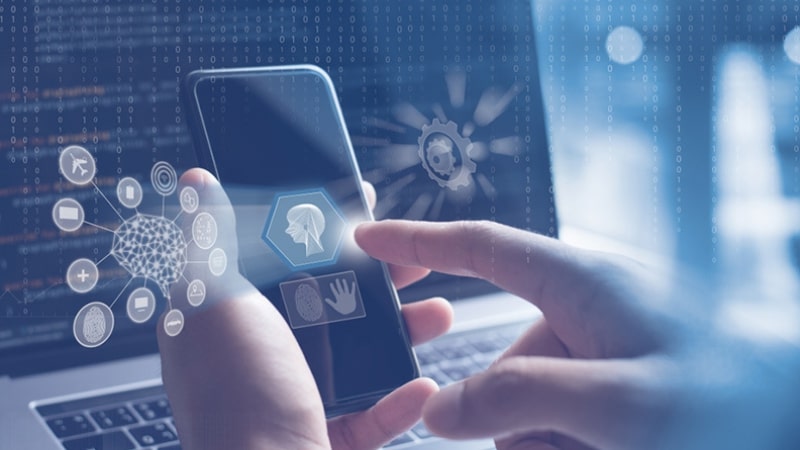 Before jumping onto a mobile app development guide, you have to have a mind-boggling idea, especially when it comes to an amalgamation of artificial intelligence.
This is why, to ease your journey, we have shortlisted the best 8 AI-supported Android app ideas for a business like yours that is new to this world.
AI-powered news app
An artificial intelligence-based news app for Android? A 100% yes!
Considering and building an AI-powered news app is a revolutionary idea that will present the news based on the user's preferences.
For instance, if a user likes to watch entertainment news, they can set their preferences, and the app will display the news accordingly, making their everyday life experiences better and more manageable. What's more? Your app's algorithm can show the top 3 categories that a user is interested in. Also, you can add thumbs up and down to receive end-user feedback.
In fact, Instagram co-founders have already thrown up a user-personalized news app named Artifact, which is available for both Android and iOS devices.
Right now, Artifact is the only app in the category of AI-based news apps. This means this is just the beginning, and if your venture manages to crack this world, who knows, you might find yourself on the list of the top-revolutionized Android apps in the world.
AI-powered fitness app
In the 21st century, AI has become an integral part of every sector, and the health and fitness industry is no longer the exception. Today, AI mobile apps have shaped the user experience of using fitness apps in a way that no one could ever imagine.
From AI-based trainers to AI-enabled equipment, people can keep tabs on their healthy habits, helping them achieve their fitness goals even when they are out of their homes. This is why investing in an artificial intelligence-based fitness app is another great idea for Android marketers.
What's more?
You can incorporate all the powerful features, such as AI-personalized workout tutorials and nutritional recipe videos so that your users can access them anytime and anywhere. Furthermore, the app will help users set their fitness goals by asking them about their current weight and body measurements and giving them recommendations for exercises based on those. And your app can always get brownie points by helping users correct their body postures every time, regardless of whether they are at the gym, in a meeting, or at home.
Well, the features are endless, but the app ideas are not. For references, you can always look out for the existing artificial intelligence-based Android apps such as InsaneAI and FitAI, analyze their loopholes, and come up with better solutions.
AI-powered writing app
AI-powered Android writing apps are already booming in the market. Grammarly and ChatGPT are two big examples.
Though it is true that these apps can't replace the position of great writers, they are still pretty good at helping businesses or marketers write mistake-free short descriptions or short-form content, saving their time and resources.
And for start-ups where budget has always been a constant obstacle, AI-based writing apps are no less than a blessing. So, it is no wonder that investing in an artificial intelligence-based Android writing app will bring good to your business.
What's more?
You can incorporate a couple of robust features into your app. For instance, providing real-time worldly suggestions or letting the user create a brief description of any article by simply entering the topic name To get brownie points for your app, provide enhanced functionality such as a plagiarism checker or grammar correction.
AI-powered stock market analysis app
For a trader, analyzing and predicting the daily rises and falls of the stock market can be a challenging task. But with the collaborating assistance of artificial intelligence and machine learning, getting hands-on real-time information and data crunching and classification has become easier.
This makes us jump on another great artificial intelligence-based Android app idea, which is an AI-powered market prediction app that will make the everyday life of a trader easier while helping your business generate revenue for themselves.
What's more?
To make your app stand out, incorporate features that provide real-time ups and downs of market shares and investment recommendations, like which shares the user should invest in and which not. You can also create private chat groups where a community of experienced traders can share their opinions and help the rookies earn a profit.
AI-powered language translator app
Building an AI-supported language translator app is another great idea for start-ups who are looking for an artificial intelligence-based Android application. Google Translator is one of the most commonly used platforms these days.
This app will be of great use for frequent travelers, either for work purposes or as per their personal interests. Within your app, you can let users record the language a person is speaking and help them convert it into the one they understand. This will eliminate any communication barriers and let people roam around the globe without any language barriers.
To ensure that the translation is tailored to the intended place, let the translator's app mix automated translations with human assistance. This permits the usage of particular idioms, societal references, and more in the material.
AI-powered dating app
Gone are the traditional dating days. Now, like anything or everything, love has taken the digital route too.
AI-powered dating apps, with the collaborative assistance of machine learning, spice up and ease their user experiences. Bumble and Tinder are great examples of that.
To make your app stand out among others, build an Android AI dating app with advanced filtering, such as showing profiles with photos or any personal physical appearance preferences and recommendation options. For instance, let the user fill in their personal likings or dislikes and show perfect matches according to that.
Even though the competition is tougher, there is always room for great AI-dating Android apps that can fascinate users with the journey of match-making.
AI voice assistant app
With AI technology deeply rooted in today's world, helping people perform certain levels of tasks without even touching them and using voice commands is another excellent application. And this brings us to another artificial intelligence-based Android app idea, that is, an AI-powered voice assistance app. VoiceGPT is one such example.
Building an AI-based voice assistance app eliminates the need for manual note-taking tasks and saves time and effort for users by automatically recording them and functioning based on their voice commands. Furthermore, one can incorporate it into mundane tasks, such as setting up a task reminder or a wake-up alarm.
Overall, constricting an AI voice assistant Android app is a great idea for your startup.
AI-powered performance metric app
Investing in AI-supported performance metrics An Android app is another excellent idea for your start-up. Today, the scenario is no longer the same. Instead of how you measure, how you discover, how you measure, and how you handle the means hold greater importance. Artificial intelligence has proven to be the most efficient way to measure the performance of any project.
By building an AI performance metric app, you can help organizations keep tabs on their employees' tasks and their skill graphs. And also come up with a monthly performance chart to compare and raise their appraisals. This type of app can be employed in any sector, from education to health care to enterprises.
Wrapping-Up
Building an artificial intelligence-based Android app is not child's play; however, having a potential idea is a great start. The aforementioned AI-powered ideas are in great demand globally and, if implemented successfully, can bring a fortune to your company.
So, reap the benefits of these ideas and start working on them today.
You May Also Like to Read