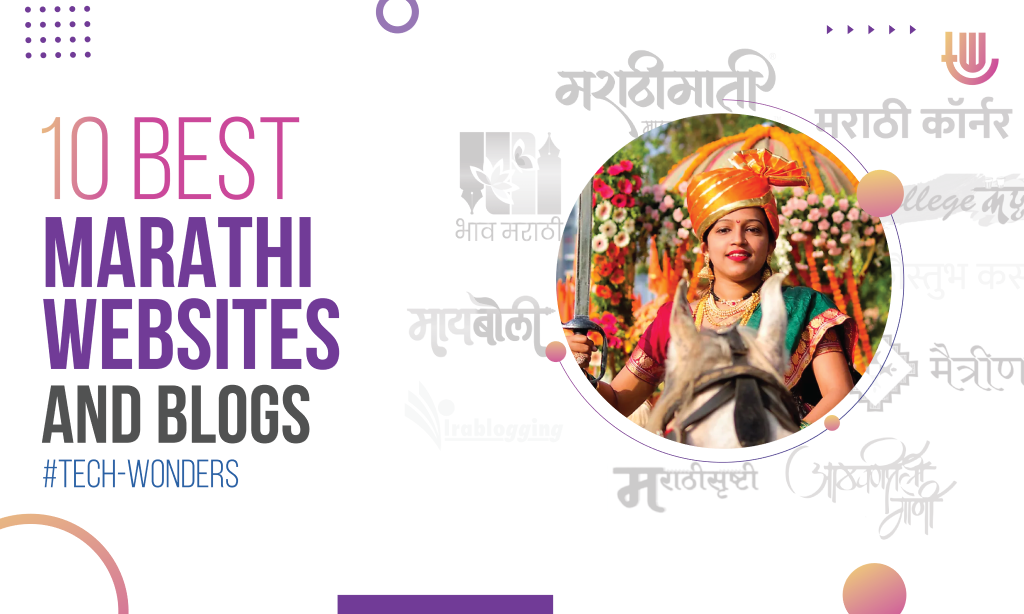 Marathi is the widely spoken local language of the Maharashtra state in India. It is comparatively easier to understand if one is aware of the Hindi language. Blogs and websites in Marathi are all about connecting all the Marathi-speaking communities and spreading the reach of their rich literature. This article discusses the best top 10 Marathi websites and blogs to read and get the joy of the Marathi. These websites include all the categories and topics that one can search for when seeking knowledge, preserving the culture, and entertainment. Check out our list of best top 10 Marathi websites and blogs.
Maayboli
Maayboli is a website started in 1996, and perhaps it is also one of the oldest blogs that began in the Marathi language. One of the goals of the website was to tribute the history associated with the Marathi language and the culture. Publishing everything such as pictures, stories, ghazals, and other periodic magazines is undoubtedly a place of entertainment. They also have occasion-based special series of chosen articles for viewers to enjoy. Thus, this list of best Marathi websites was bound to start with the oldest one. They also have their Android and iOS application so that you can tap on the go.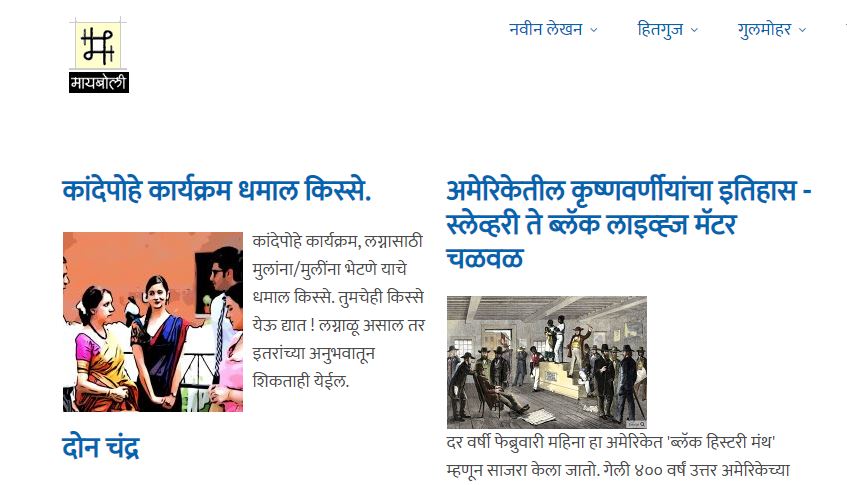 Maitrin
Maitrin word stands for 'female friend.' It is a treasure of exciting information for any woman around the world having some familiarity with Marathi. The blogs on this website are all about the experiences of women in their day-to-day life. They also have posts beneficial for health, nutrition, and careers focused mainly from a woman's perspective. When we talk about the Maitrin website, it has few mind-blowing blogs on embracing motherhood that can be delightful to read.
Marathi Corner
Marathi Corner has the broadest general knowledge segment in the Marathi language that contains news pieces from rural to urban areas of Maharashtra. The user interface of the website, being corporate and formal, gives it a proper audience of any age group. Marathi Corner also contains biographies and famous historical incidences of Marathi freedom fighters to motivate the readers on the go. You can find new schemes launched by the government, quotes and wishes, entertainment blogs, and trending news in the educational sector on this website.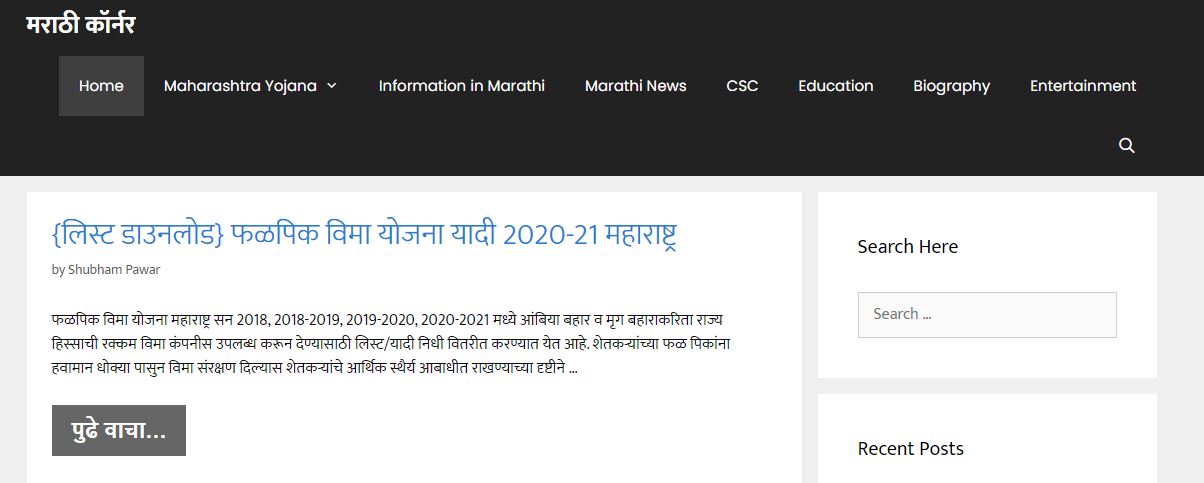 College Catta
College Catta is a blog ideal for college teens, as the name suggests. It is an all-rounder amalgamation of entertainment and general knowledge that includes politics, government, culture, poems, health, and technology. Besides, one cannot afford to lose out on one of the most versatile blogs where there is something new to read every day. For anyone interested to send their articles to College Catta can get them published on their blog.

Marathi Mati
Marathi Mati is a website that is genuinely a representation of Marathi culture. It is a homogenous collection of every aspect that any Marathi person might require in his day-to-day routine. It can be astrology, ancient tales, rites and rituals, and about the Maharashtra state. Marathi Mati is updated every day with fresh content to view from all backgrounds, and the reader remains spellbound for sure. Few of you can also register yourself as writers of the blog with some constant submissions.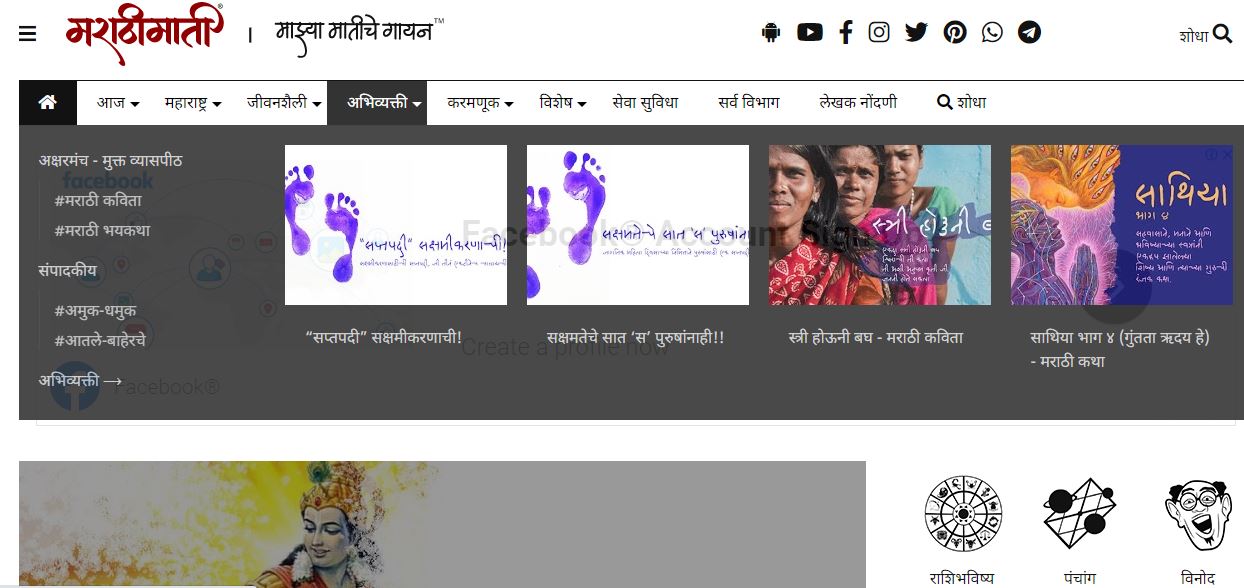 Bhav Marathi
Bhav Marathi is a website started to connect Marathi people living away from their homes. It consists of various recipe ideas and tips for the nurturing of babies. The main aim of this website is to teach and preserve Marathi values amongst its readers. There are various tips related to maintaining health, traveling, personal stories to share, and general information. This blog is totally for anyone outsider who is interested in seeking more about the Marathi culture and a treat for Marathi readers.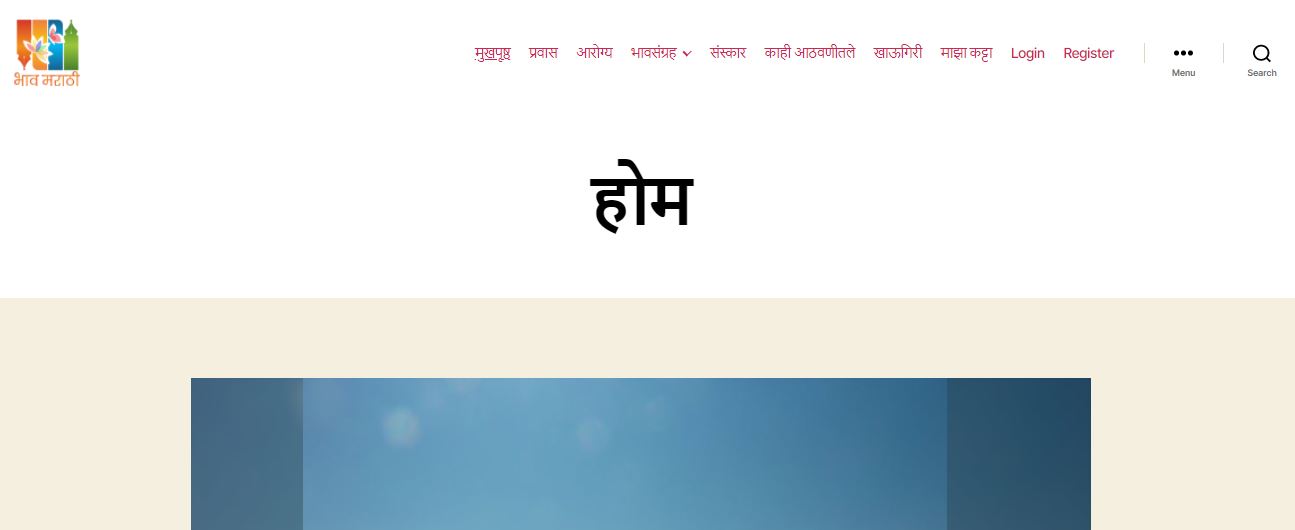 Kaustubh Kasture
Kaustubh Kasture is a website that has a wide range of information regarding the freedom fighters of Maharashtra state. Mr. Kaustubh, being an author of various historical books, has a dedicated section on his website that knows most of the Maratha dynasties that ruled successfully in the past. If one wants to know about the rich background of today's Marathi culture, they can visit this website to understand the roots.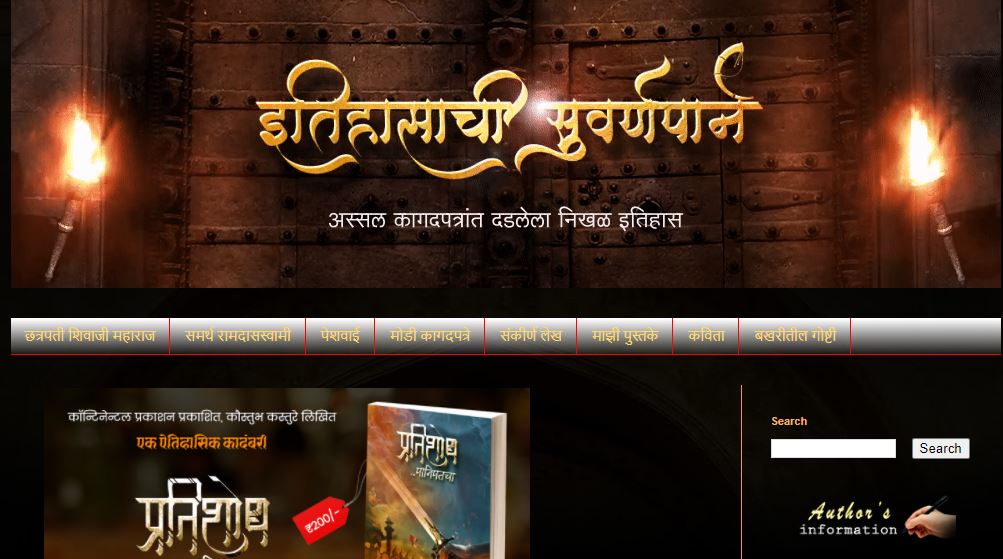 Ira Blogging
Ira Blogging is a website that welcomes all the authors to write on their platform. The website also promotes the participation of writers by arranging regular competitions. Currently, they operate the publishing in three languages, out of which Marathi is a prominent one. Ira Blogging also has its android application for its dedicated readers. To contribute, one can create their account and post regularly. The website deals with nearly every genre of stories, and it is the point where all your search for the best story will end.

Aathavanitli Gani
Aathavanitli Gani is probably the most comprehensive list ever on Marathi songs. The attractive home page lands you on the index page sorted by the letters. Each letter has a vast inventory of pieces. The songs on the website are the masterpiece creation of the famous Marathi artists in history. Similarly, the information of the song's composition, along with the audio and video links, are embedded with each piece. You can search the recent songs along the way and sort through many filters depending on movie, play, musician, lyricist, and other factors to search for your perfect music.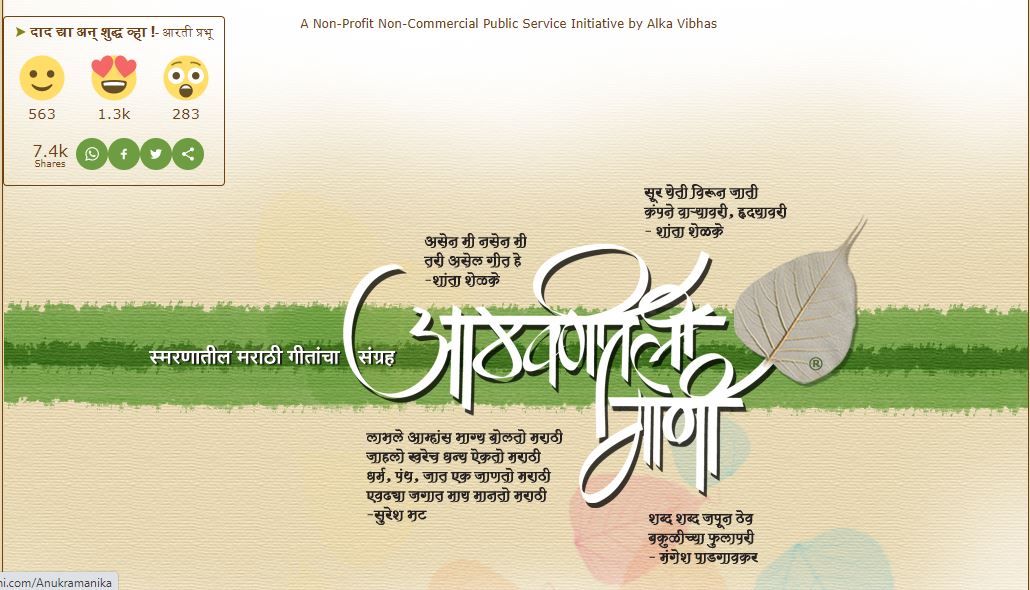 Marathi Srushti
Marathi Srushti is a place to buy a lot of Marathi books to read for passing the time. Besides, it is also a source to publish your writings as an author and make them reach millions of Marathi readers through Marathi Srushti. Besides publishing, their blog section is also a delightful read of various recipes, stories, comics, and videos to reach a complete entertaining experience. Though the last website of the series, you still can't miss this one for sure.

Towards the Conclusion
As we conclude on the topic of the best top 10 Marathi websites and blogs, we might be thrilled to know about the abundance of information and knowledge that we are blessed in our Marathi language. We have come across historical collections by Kaustubh, some lyrical beauty in Aathavanitli Gani, and some community-based blogs and tips in the rest of them. The language spoken by over 70% of people in Maharashtra and neighboring states has managed to bind the others through the internet blogs. I hope you read them and have a good time learning about Marathi literature.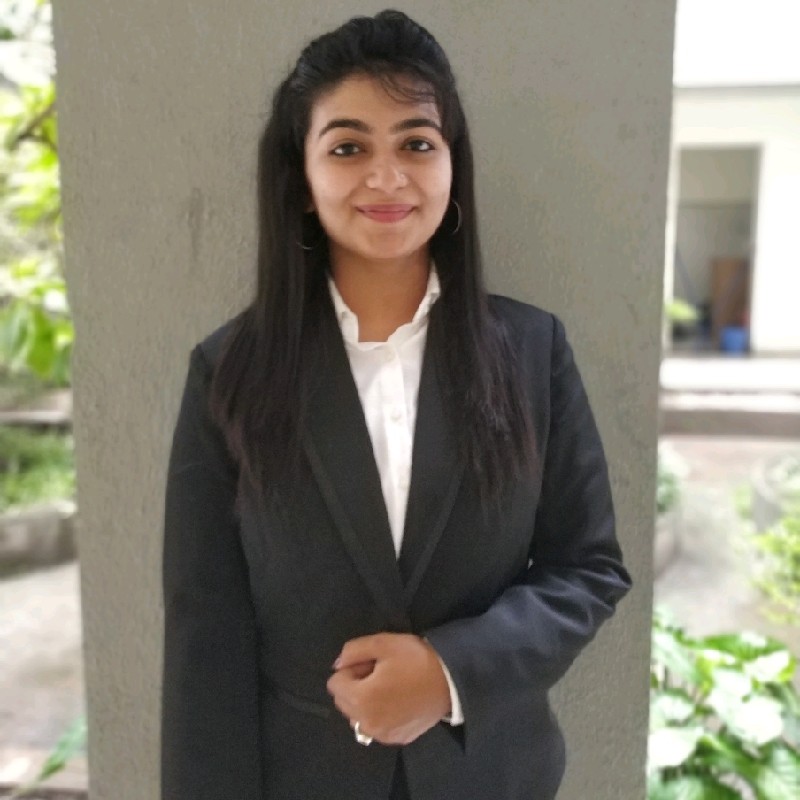 Author Bio: This article has been written by Rishika Desai, B.Tech Computer Engineering graduate with 9.57 CGPA from Vishwakarma Institute of Information Technology (VIIT), Pune. Currently works as Threat Intelligence Researcher in CloudSEK. She is a good dancer, poet and a writer. Animal love engulfs her heart and content writing comprises her present. You can follow Rishika on Twitter at @ich_rish99.
---
You May Also Like: