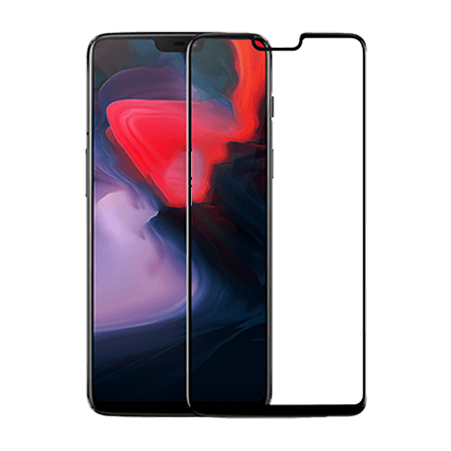 Have you ever dropped your phone and feared the worst as you picked it up, hoping it wasn't cracked or shattered? If so, you're not alone.
According to a survey by Motorola, 50% of smartphone owners have experienced a cracked screen, and 21% are currently using a phone with a crack.
That's why using mobile accessories such as phone cases and screen protector are essential to protect your phone from scratches, cracks, dents, water damage, and more. Not only can they save your phone from costly repairs or replacements, but they can also offer many other benefits, such as:
Enhanced Durability
Improved Appearance
Increased Resale Value
Reduced Repair Costs
Added Functionality
Now, let's discuss each one in detail:
Enhanced Durability

When it comes to protecting your phone, durability is key. A phone case and screen protector can significantly extend the lifespan of your device by preventing or minimizing physical damage. There are various types of phone cases and screen protectors available on the market, each offering different levels of protection. Hard cases provide a robust defense against drops and impacts, while soft cases offer flexibility and shock absorption. Screen protectors, such as tempered glass or plastic film, act as a shield against scratches and cracks.

To further enhance durability, some phone cases and screen protectors come with additional features. For instance, shock-absorbing cases are designed to absorb and distribute the impact of a drop, minimizing the risk of damage to your phone. Waterproof cases offer protection against water damage, ensuring your phone remains safe even in wet environments. Dust-resistant cases prevent dust particles from entering your phone, reducing the chance of internal damage.



Improved Appearance

In addition to protection, phone cases and screen protectors can also enhance the appearance of your device. With so many options available on the market, you can find a phone case and screen protector that reflects your personal style and preferences. Clear cases allow the beauty of your phone's design to shine through, while patterned or glittery cases add a touch of flair. Personalized cases featuring custom designs or photos provide a unique and personalized look.

Using a phone case and screen protector that matches your preferences not only adds style but also allows you to express your identity, mood, or interests. It can make your phone unique from others, showcasing your individuality. Moreover, coordinating your phone case with your outfit or accessories can create a cohesive and fashionable look.



Increased Resale Value

Smartphones constantly evolve with new features, and people love to upgrade frequently. However, selling an old phone can be challenging if it's damaged. That's why a phone case and screen protector are crucial for boosting resale value. Buyers consider factors like screen clarity, battery life, camera quality, and button/port functionality.

Using protective accessories prevents issues like cracked screens, broken cameras, and malfunctioning speakers or buttons. Research indicates that an undamaged iPhone can sell for 25% more than a damaged one, while an Android device without damage can fetch up to 35% higher. So, protect your phone and maximize its resale potential with a reliable case and screen protector.



Reduced Repair Costs

Accidents happen, and repairing a damaged phone can be a costly affair. However, investing in a phone case and screen protector can significantly reduce the risk of damage and avoid expensive repairs. Cracked screens, broken cameras, and malfunctioning speakers or microphones are common problems resulting from dropping or scratching your phone.

The costs of repairing or replacing these parts or components can quickly add up. Not only will you need to cover the cost of the replacement parts, but you may also have to pay labor, shipping, or warranty fees. Using a phone case and screen protector can minimize the chances of encountering these issues, saving you the hassle and expense of repairs.



Added Functionality

Phone cases and screen protectors protect your phone and can also add functionality and enhance your overall user experience. Wallet cases, for example, provide a convenient way to carry your essential cards and cash, eliminating the need for a separate wallet. Kickstand cases allow you to prop up your phone, making it easier to watch videos or participate in video calls hands-free. Magnetic cases offer compatibility with magnetic mounts, ensuring easy placement in your car or workstation.

Screen protectors can also provide additional features. Privacy screen protectors limit viewing angles, preventing others from peeking at your screen. Anti-glare screen protectors reduce reflections and improve visibility, particularly in bright environments. These added functionalities increase convenience, security, comfort, and productivity, enhancing your smartphone experience.
Final Verdict
Without a doubt, using a phone case and screen protector offers many benefits beyond mere protection. These accessories enhance the durability of your phone, improve its appearance, increase its resale value, reduce repair costs, and add functionality to enhance your user experience.
So, whether you're looking to safeguard your phone, or add extra features for convenience, don't hesitate to get a phone case and screen protector. Also, to make your purchase even more rewarding, consider buying these mobile accessories from a reputable online store Savyour.com and get incredible cashback rewards.
You May Also Like